Ben & Brad - Billboard Article
by Irv Lichtman
September 9, 2000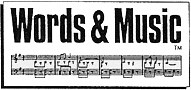 A LEGACY TO PASS ON: Benjamin Sears and Bradford Conner, entertainers as well as entrepreneurs of a Boston-based boutique label, have been giving fans of musical theater their renditions of a bevy of rare, early works, mostly beyond the reaches of copyright protection. Sears, a vocalist, and Conner, a pianist (and sometimes vocalist), operate Oakton Recordings, which started things off in 1995, seven years after they formed a cabaret act.
"We knew early [Irving] Berlin songs that we thought would be fun to record," says Conner. "There was little interest on the part of established companies, so we did it ourselves. We thought it was a great hook to start with early Berlin, half of which [most fans probably] never heard. Labels also said that they didn't want an album [that was half] unknown songs."
So, selling direct and with distribution through Original Cast Records, the label has produced six albums so far, basically holding to the half-rare, half-familiar programming format.
The original Berlin package, "Come On And Hear!," which covers 1909-15, was later augmented by another Berlin package, "Keep On Smiling," which continues the tuneful chronology from 1915-18.
For their third and fourth efforts, Sears and Conner turned to the Gershwin brothers, first celebrating Ira's lOOth birthday in 1996 with "Delicious - Lyrics By Ira Gershwin" and then his brother George's centennial year in 1998 with "Sweet And Low Down," released in 1997. A fifth album, "Beyond The Rainbow," paid tribute to the lyrics of E.Y. Harburg.
For their latest offering, Sears and Conner have paired the works of Cole Porter and Noël Coward in "Noël And Cole - Together With Music." Sears and Conner are joined on this album by cabaret act Valerie Anastasio and Tim Harbold.
Sears notes that yet another new album, "Rest You Merry," celebrates the Christmas season with several rarities. There is a 1917 Jerome Kern piece - a ragtime Christmas carol based on "God Rest You Merry Gentlemen," which was commissioned by New York World magazine. "Even the Kern clan didn't know about this one," says Sears.
Berlin makes two appearances on the album, with the holiday songs "Santa Claus," written in 1916, and "Christmas Time Seems Years And Years Away," from 1910. (Berlin, of course, would decades later pen his classic "White Christmas.")
A fourth rarity is a George Gershwin piece, "Snow Flakes." Another song, Richard Rodgers and Oscar Hammerstein's "Happy Christmas Little Friend," was introduced with great fanfare in 1952 in Life magazine as the official Christmas Seal song.
Aside from these latest two releases, Oakton Recordings will continue to explore more early Berlin, with songs from the revues "The Ziegfeld Follies" and "Music Box."
With pressing runs of about 2,000 for each album, Conner notes that they "try to at least break even on these ventures."
"If our fellow performers never hear [these songs], they'll never do them," says Sears.
---